Shop Our Delicious Homemade Chocolates & Candy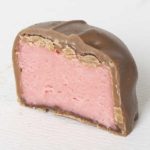 Each homemade chocolate treat is artisanally crafted
We know that you have some tough choices to make: milk or dark chocolate? Caramel or nougat? Large or small truffle assortment box? Red or black licorice? But whatever your final decision may be, we guarantee that you'll be more than happy with your chocolate-covered decision. At Vasilow's, we pride ourselves on every candy treat that we hand-dip, drizzle in chocolate, custom-craft and hand-package for your enjoyment and indulgence. All of our chocolates are lovingly crafted as they have been for generations, using our longstanding family recipes that are unique only to the Vasilow family.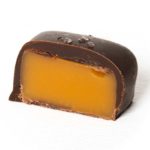 Shop Online or Visit Our Hudson NY Store
Whether you are looking for that special gift, that little something for that special occasion, or you are looking to reward yourself with a sweet little treat, we promise that you are sure to find something to satisfy your sweet tooth. Or if you are feeling salty, there's always the option of salt licorice, too! But no matter your mood or your craving, Vasilow's will be sure to have something for everyone – and if you don't see something here below on our website that you want, don't forget that we have a lot more to offer that is only available in our storefront in Hudson, NY.
FREE SHIPPING on Orders $75 and Above!