Chocolate Truffle Assortments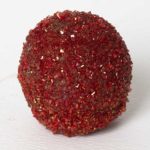 Vasilow's Homemade Chocolate Truffle Centers.
Our truffles are made using the freshest heavy cream and butter from local dairies. When blended with unsurpassed chocolate, all natural flavors, extracts, and in some formulations top shelf liqueurs, the resulting product is nothing less than awe-inspiring. Our ever-changing truffle flavors include Raspberry Chambord, Grand Marnier, Creme de Menthe, Champagne, Tiramisu, Bailey's, Chardonnay, Espresso, Ebony, Creme Brulee, Pomegranate, Sea Salt Caramel, and Kirsch.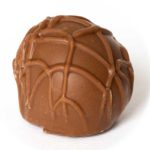 Order yours Today!
Since we strive for uniqueness in our products, every single truffle is decorated by hand. It's a painstaking process, but we believe the end result justifies the time and skill required. Whether you choose the 8-piece, or the larger 15-truffle package, they will arrive in our custom designed velveteen-wrapped box that, while elegant on its own, only begins to tell the story of the tasty gems packed within.