Chocolate Gift Box Assortments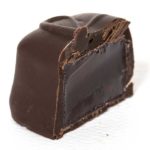 Vasilow's Chocolate Gift Box Assortments – Homemade chocolates to please anyone!
Imagine velvety creams bursting with flavor, jellies infused with the finest fruits and extracts, indescribable meltaways, light and fluffy marshmallow, chewy and buttery caramel, nuts, peanut butter, various fruits, nougats, clusters, cordial cherries, mints, and other distinct chocolate covered treasures – and all of them are to be found in one package!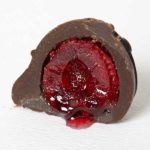 A Vasilow's Chocolate Gift Box Sampler Assortment guarantees that you'll fall in love with all of these delicious treats residing in such a harmonious environment. Or you could also choose one of our specialty gift boxes of Almond Butter Crunch or Cordial Cherries. No matter your choice, each of our boxes is hand-packed with our artistically and handcrafted chocolates that are made from amazing ingredients using our family recipes.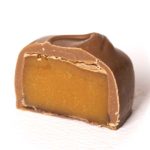 Our Vasilow's Chocolate Gift Box make for the best gift and or present.
Whether it be during a holiday or a special occasion like an anniversary, we have numerous boxes to choose from – both large and small. So if you find yourself looking for that perfect gift at Christmas, or need to bring something with you to that Easter or Thanksgiving dinner, or you want to honor mom and or dad during Mother's Day and Father's Day – you simply can't go wrong with a box full of wonderful chocolate. And no, no, we did not forget to mention Valentine's Day – because Valentine's Day is considered by some to be the unofficial Chocolate Day of the year, and on that day of lovers, there simply is no better way to show- and to share your love than with a box filled with creamy chocolate morsels. Make Vasilow's your first stop ahead of any occasion.