Vasilow's – Making Delectable Treats since 1923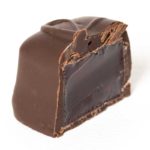 Vasilow's Opens in 1923
Vasilow's Confectionery specializes in fresh, small batches of chocolates, nuts, and confections made with the finest natural ingredients and chocolate available. In fact, it's the same chocolate brothers Louie and Jim used in 1923, when they opened their store and made available to the residents of upstate New York some of the finest candies ever created.
In 1969, after years of hard work, and countless hours spent over a copper kettle, which regularly reached temperatures of 325 degrees, the brothers reluctantly agreed that it was time to retire. When word circulated that Vasilow Bros. Confectionery was closing, many locals begged, pleaded, and threatened the brothers to go on "just a bit longer". Among those who protested most fervently was Louie's twelve-year old grandson.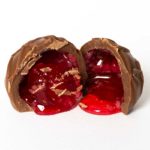 Vasilow's homemade chocolates return.
Years passed, yet the memories of Vasilow's lived on for many. In 1999, someone decided to re-create those memories, fulfilling a life long dream. Remember Louie's grandson? Gambling that connoisseurs would still seek chocolates and confections prepared using the strictest of guidelines (the ones outlined by his ancestors), plans were drawn, papers were signed, equipment was purchased, and ingredients were sourced. The culmination of those efforts were realized in 2002, when Vasilow's Confectionery was reborn, much to the delight of "old-timers" and "first-timers" alike.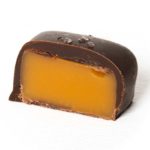 Two generations later, times may have changed, but our commitment to produce candy of superlative quality has not. Having had the privilege of observing true masters creating their finest offerings is a secret unto itself, and the endeavor to replicate the treasures crafted by them has been a tremendous undertaking, one which has not been taken lightly.
The same family recipes since 1923.
Our proprietary recipes, many from the original Vasilow Bros. book of formulations, combined with contemporary creations such as our signature truffles, have enabled us to preserve the art of "homemade" candy making, creating a taste-pleasing blend of old and new.
Vasilow's Chocolates always make the perfect gift.
The care we take in producing our decadent sweets is similarly reflected in the way they are presented. Sending a fifteen-piece truffle assortment to that someone special? Perhaps a "Get well soon" bag of chocolate-covered Gummi Bears? Regardless of the occasion, the uniquely elegant manner in which we package all of our products promises to please. Whether you're the proud presenter, or the gratified recipient of our confectionery perfection, rest assured that it will create a truly magical experience.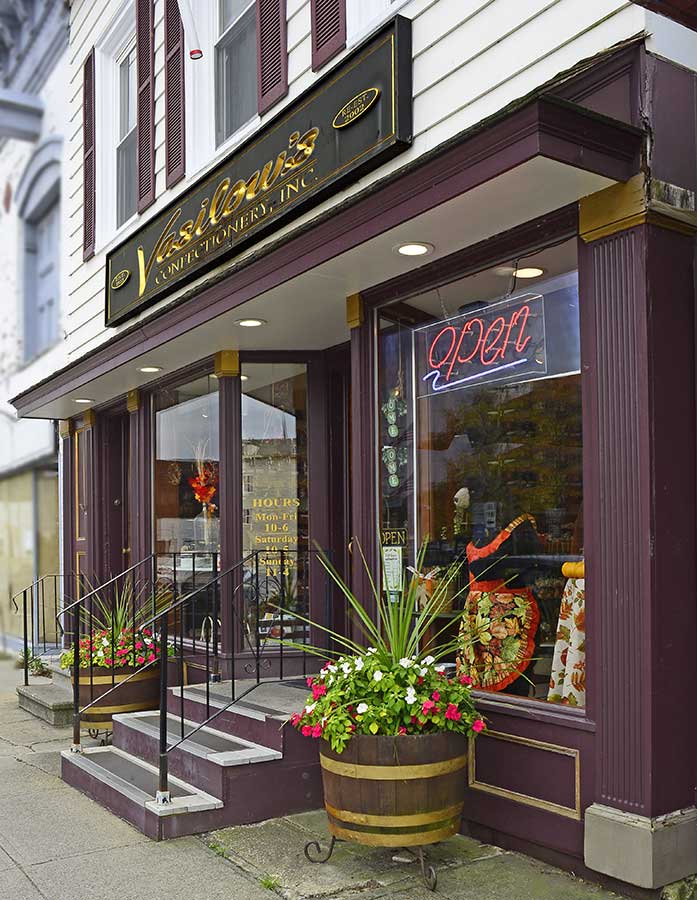 Our devotion to quality continues.
Since its inception eighty years ago, customers have always associated the Vasilow's name with excellence in quality confections. Although our location today is a few blocks away from the shop where Grandpa and Uncle Jim started it all, the commitment to provide our customers with the freshest, finest, and best tasting candy available remains unchanged.